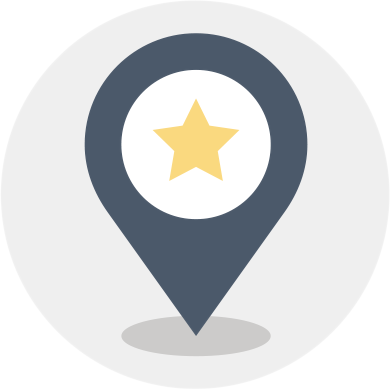 Chapter 0:
The Ultimate Guide to Investing
The perfect investing resource for anyone looking to learn how to invest in 2023
This Rule #1 Ultimate Guide to Investing is for every investor that wants to make better investments by thinking smarter instead of working harder.
Inside, you'll discover the keys to investing success from world-class investor, Phil Town. Phil has been investing for decades and spent the last 15 years training millions of people around the world using the Rule #1 Investing method, a low-risk, high-yield strategy based on the practices pioneered by Charlie Munger and Warren Buffett.
This guide contains Phil's best strategies for everything related to investing – from how to get started to researching businesses and using advanced investing calculators to help you crunch the numbers that matter most.
Don't skip a thing! Throughout these chapters, you'll learn how to minimize risks and maximize returns by establishing a strong framework for finding investment opportunities.
Investing Basics
What is
Investing?
Investing is the process of allocating resources (money, time, energy, and peace of mind) with the expectation of achieving a profit (financial, personal, experiential, and emotional).
Although the dictionary definition of investing is to "allocate money with the expectation of achieving a profit or material result" it means much more than that to the Rule #1 Investing family.
Rule #1 Investors focus on long-term strategies based on investing principles designed to help you achieve your financial freedom and limit risk. After all, the first rule of Rule #1 Investing is "don't lose money!". (Spoiler: The second rule is "don't forget the first rule.")
How Does Investing Work?
Investing works like this… purchase an asset – such as a house, gold, or stock in a company – at a lower price than you intend to sell it for. Once you sell the asset for more than you paid for it, you will have successfully made a profit. Voila!
That simple explanation describes the foundation on which the entire world of investments rests. The complicated part of investing successfully lies in determining which opportunities will increase in value in the future based on information you only have in the present.
So, how do you know when and where to find the right investments that will make you money in the future?
Using the method of "Value Investing," which is the investment strategy Rule #1 Investing is founded on.
What is
Value Investing?
Value investing is a strategy that is based on a principle that says the stock price of a company doesn't necessarily reflect its true value. How could that be, you might ask… it's simple. It's because the stock market fluctuates based on the emotions, fears, and expectations of the investors operating within it.
The average investor's decision to buy or sell a stock is commonly based only on a headline they see in the news or what they see other investors doing. Meaning – if a stock drops because everyone is selling it, the average investor will also sell it. It's the lazy-man's approach to the stock market.
The fundamental principle of value investing is to base investment decisions entirely on the true value of a company and buy that company's stock when it is undervalued.
This strategy has been around for more than 80 years, and is still incredibly effective.
In this guide, I'll explain how Rule #1 investors use value investing to find truly wonderful opportunities, and how you can, too.
About the Ultimate Guide to Investing
Making a profit from investments isn't magic, but you don't need to be a financial genius to be good at it. If you can dedicate a small amount of time to researching your favorite industry, you can find opportunities that have a strong chance of being profitable over time by using the strategies and techniques taught in this guide. Keep reading.
---
What You'll Learn
In each chapter, I'll cover the basics of Rule #1 Investing and give you several techniques, tips, or tools to help you make smart investment choices that can lead to incredible returns.
This guide has been organized to take you through the fundamentals first and then build on them as you progress. However, several chapters act as mini-guides, which means you can skip ahead if you're feeling ambitious or consider yourself a more advanced investor.
Tip: Read the entire guide once and then dive into the chapters you're most interested in or need to a better understanding of.
Take some time to study each section closely and apply what you learn.
Follow the tips, use the techniques, and crunch your numbers.
You'll be surprised by how quickly you begin to look at investing from a different perspective. And even more surprised at how straightforward it actually is. I would love to hear about your a-ha moments when you're done!
If you have any questions, you can always ask Phil on Facebook @rule1investing or join Rule #1 Investors for the next 3-day virtual investing workshop where we'll go through the entire process LIVE, with expert coaches to guide and assist you.
Ready to start? Dive into Chapter 1 now – How to Start Investing.
Table of Contents
Chapter 1. How to Start Investing
The 10 simple steps reviewed in this chapter will make taking your first step toward investing easy. Learn what to do before you begin, how to create an investment plan, what investments to avoid, and how to get started.
Chapter 2. What Types of Investments Will Make You the Most Money?
There are many investment opportunities out there, but not all are created equal. In this lesson, you'll cover the most popular ways to invest money and learn the potential risks and rewards of each investment type and how to decide which one is right for you.
Chapter 3. Small Investment Ideas for $20 to $5,000
You don't need a lot of money to start investing. In this chapter, you'll go over the best small investment ideas and how to invest whether you have $1000, $500, or even $20.
Chapter 4. How to Invest Money and Grow Your Wealth
There are a lot of resources online touting all the different ways you can grow your money and create passive income, but there is only one good way: The Stock Market. Understand WHY and walk away with steps that can improve your financial outlook today.
Chapter 5. How to Invest in Stocks and What to Look For
Determining the value of a company is critical to investing the Rule #1 way and making wise investments. The first step to determining a company's value is researching its core business practices – and that process is made SIMPLE with the 4 M's (Meaning, Management, Moat, and Margin of Safety) reviewed in this chapter.
Chapter 6. How to Evaluate a Company Using Financial Metric and Investing Calculators
Nailed the 4 M's from Chapter 5? Now, learn how to evaluate a company based on its financial metrics with Phil's library of tools and investing calculators. When you've mastered this, you'll be able to tell if the business you've analyzed is worth investing in or not.
Chapter 7. How to Buy Stock and Where To Purchase Them
You've done the research and evaluated your stock – but don't pull your wallet out just yet! Make sure you know exactly where and how to buy the wonderful companies on your watchlist.
Chapter 8. Investing Books Every Investor Should Read
One of the best ways to continue your investing education is to pick up a book on the subject. Don't miss this list of 20 of the best investing books ever written, spanning everything from the classics to the favorites of "The Oracle" himself, Warren Buffett.